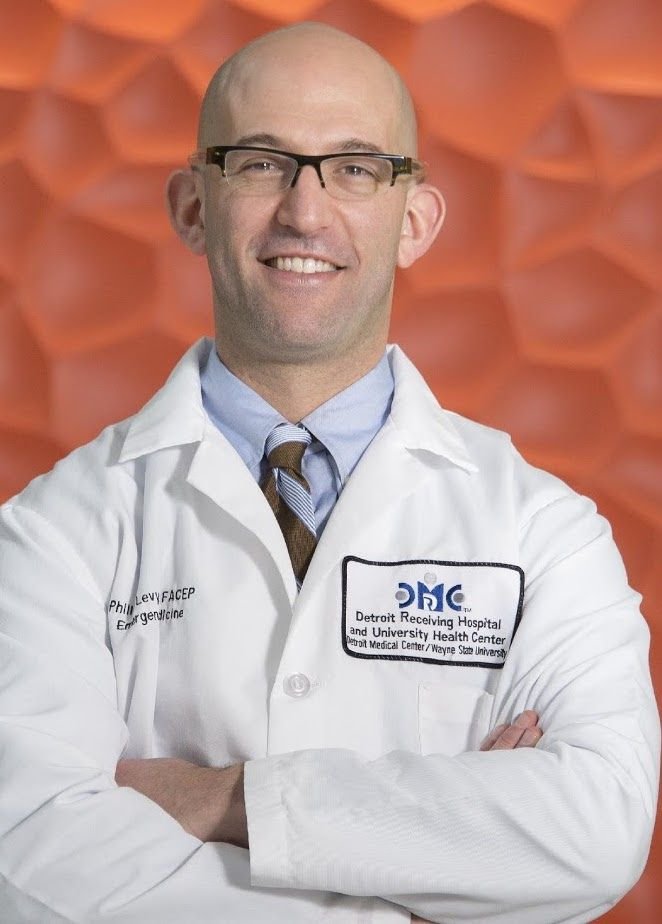 Dr. Phillip D. Levy

M.D., M.P.H., FACEP, FAHA, FACC

Edward S. Thomas Endowed Professor of Emergency Medicine, Assistant Vice President for Translational Science and Clinical Research Innovation, Wayne State University, Chief Innovation Officer, Wayne Health
Phillip Levy, MD, MPH is the Edward S Thomas endowed Professor of Emergency Medicine at Wayne State University where he currently serves as Associate Vice President for Translational Sciences. Dr. Levy is also Director of the Wayne Health Mobile Unit Program, which he founded in April 2020. A fellow of multiple professional societies including the American College of Emergency Physicians, the American Heart Association, and the American College of Cardiology, Dr. Levy is a leading health equity researcher with a focus on cardiovascular disease risk reduction who has overseen more than 110 funded studies from various entities since his arrival at Wayne State in 2002 including current grant support from the NIH, CDC, and American Heart Association.
In addition to the delivery of acute and emergent care, Dr. Levy brings extensive expertise in deep community phenotyping using integrated, multidimensional data, and design as well as execution of targeted intervention programs. Related to the latter, Dr. Levy is leading for the State of Michigan, overseeing the development and deployment of the Michigan Mobile Health Corps, a program that will bring universal access to free cardiometabolic prevention screenings in the community with remote delivery of clinical and social support services using mobile units.